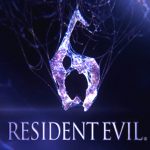 Source: UOL Jogos
The major launch of Capcom in 2012, "Resident Evil 6″ has been elected the best game of the year, chosen by the readers of UOL Jogos.
The election, performed through popular voting in the "Best Games of the Year 2012″ special, between December 19th and January 7th. "Resident Evil 6″ obtained 28,51% of the voces, followed by "Far Cry 3″, with 21,7% and "Assassin's Creed 3″, with 7,95%.
While 'Call of Duty: Black Ops II' got the fourth place of the list, with 7,07% of votes, the acclaimed and award-winning adventure game 'The Walking Dead' finished on sixth place, in a close dispute with 'Halo 4' and the sports giant 'FIFA 13'.
Amongst the most voted games, 'Halo 4' (Xbox 360), 'Journey' (PS3) and 'Diablo III' (PC) appeared as the major exclusive titles, though far from the first place – the multiplatform games led the 2012's race.
See the top 10 games of 2012, according to the UOL Jogos users:
1. 'Resident Evil 6' (PS3, X360)
2. 'Far Cry 3′ (PC, PS3, X360)
3. 'Assassin's Creed III' (PC, PS3, X360, Wii U)
4. 'Call of Duty: Black Ops II' (PC, PS3, X360, Wii U)
5. 'Halo 4' (X360)
6. 'The Walking Dead' (PC, PS3, X360, iOS)
7. 'FIFA 13' (PC, PS3, X360, Wii U)
8. 'PES 2013' (PC, PS3, X360)
9. 'Journey' (PS3)
10. 'Diablo III' (PC)
Tags: 2012, acessoria de imprensa, assessoria de imprensa, best game, capcom, Fd comunicação, games pr, resident evil 6, top 10 games, Uol Jogos | Adicionar comentário »
---