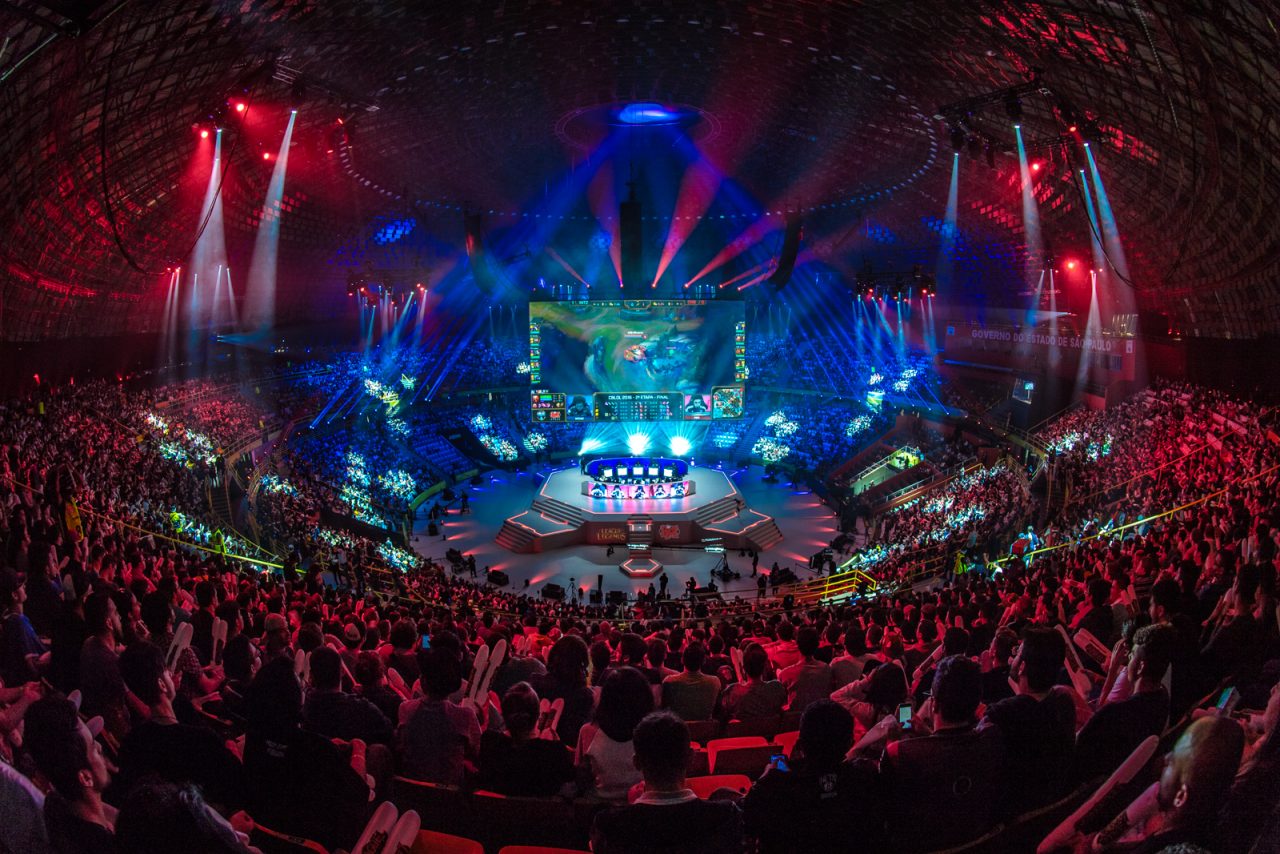 In Brazil, the comparison between eSports and soccer is inevitable. And it is insane to think that, just a few years ago, teams were formed among friends to dispute small internet cafes competitions. Today, however, electronic sport is considered the greatest phenomenon of the gaming industry, responsible for billions of dollars in revenue around the world. And it attracts celebrities, grand companies, and famous brands from traditional sports.
We at the BlogFD have prepared a complete list with every single Brazilian soccer team that are investing – or have invested – on eSports in the country.
Santos F.C
From the beach city of Santos comes the 'Fish of Vila Belmiro'. It already possesses a long history with eSports in Brazil. They were the pioneers in 2015, when they established a partnership with Dexterity team. The new Santos Dexterity competed on League of Legends and Rainbow Six, even winning tournaments.
The partnership eventually came to an end. But earlier this year, in March, Santos announced its return to eSports, with the company Select e-Sports Management, specialized in eSports management for traditional brands.
The first squad was born in May. The all-girls Counter Strike: Global Offensive team, known as The Mermaids of the Vila. They have three more men's teams, including a brand-new League of Legends team.
Flamengo
The red-and-black giant from Rio de Janeiro also decided to hop onto the eSports train. On June 2017, they announced the birth of its official team, the Flamengo e-Sports, to compete in the League of Legends Challenger Series.
With a stellar lineup, including names like Felipe "brTT", and the South-Korean athletes Jin-cheol "Jisu" and Byeong-boon "Shrimp", they did win the Series (over the current Brazilian Champions), graduating to the elite of CBLoL.
Vitória F.C
This one hails from the state of Bahia. Earlier in February, the Vitória Futebol Clube announced its official entry into the world of electronic sports, bringing its 118 yeas of history on the soccer grass fields into the virtual stadiums. With over 40 athletes now, Vitória e-Sports competes on FIFA 18.
Atlético Paranaense
Another red-and-black, now from Paraná in the South, i salso presente on eSports. In 2017, Atlético Paranaense announced a partnership with the team Furacão e-Sports, a traditional FIFA squad since 2011.
Avaí F.C
This traditional club from Santa Catarina has begun a partnership with team Jimmy e-Sports in 2017. It became Avaí Jimmy e-Sports, competing on LoL, Hearthstone, FIFA18, PES and PUBG. The best part? Their gaming house is inside the soccer team's oficial Stadium, in Florianópolis.
ABC Futebol Clube
Pioneers on the Northeast of Brazil, ABC, from Natal (Rio Grande do Norte), announced the team ABC Stars in 2017, to compete in LoL tournaments. The team was actually formed by merging two other teams, Obscure and Imagne Dragons.
Inactive
Corinthians
One of the biggest and most popular soccer team in Brazil – and renowned throughout the world – also wanted to brave the jungles of eSports. In November of 2017, Corinthians established a partnership with the team Red Canids. Thus, Red Canids Corinthians was born, which competed on League of Legends and Rainbow Six.
Unfortunately, the partnership didn't last six months. Until this moment, Corinthians hasn't voiced an interest in returning to eSports.
Clube do Remo
One of the most traditional soccer teams in Brazil, from Belém (Pará) also invested on eSports back in 2016. A partnership between Brave e-Sports, one of the oldest teams still active in Brazil created the Remo Brave, which played on LoL and CSGO tournaments. They boast the achievement of winning 100% of the games they played in the LoL Challenger Series.
The partnership ended on February 2017, when the soccer team's administrative directory changed. However, Brave e-Sports remains active.
By Greg Candalez
Latest posts:
These are the most popular PC games in the world
In Brazil, ESL One Belo Horizonte breaks records of public and audience
About us
We are a unique communications agency, dedicated to a single market for the past 21 years: videogames. Promoting the interaction between companies and geek and gamer audiences, we currently support corporations from several different segments that wish to connect their brands to gaming and eSports fans, influencers, and journalists.