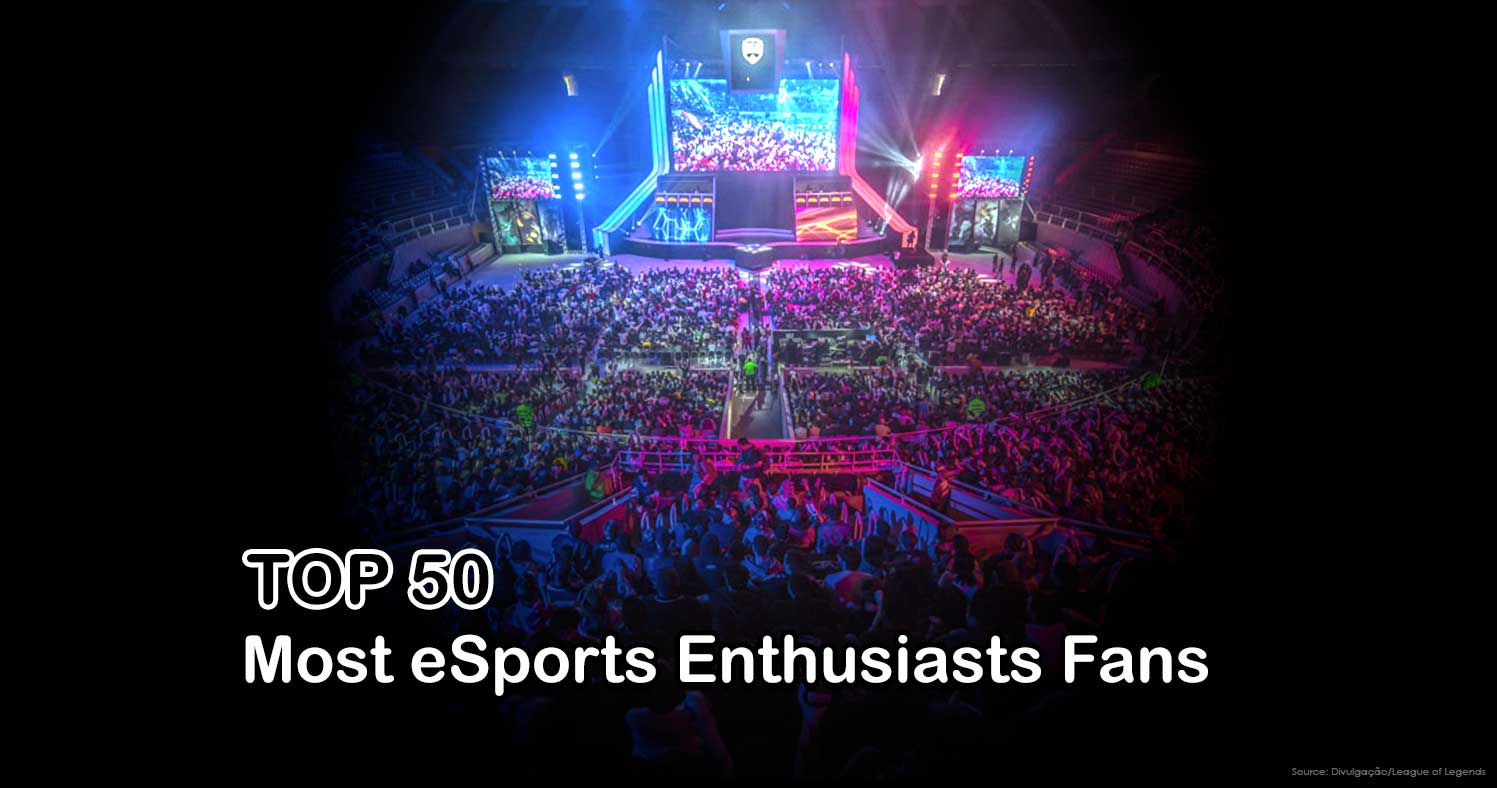 Brazil is the leading country by eSports fans enthusiasts in Latin America, and is the 3rd in the world – behind only China (1st) and United States (2nd). These are the results of the latest NewZoo 2019 eSports research.
NewZoo is the only research institute dedicated to global studies on videogames and eSports, mapping Asia, North America, Latin America and Europe. In the table below, you can check the complete list of countries.
In Latin America, Brazil dominates the eSports enthusiasts ranking
If we look only at the Latin-American countries, the list is headed by Brazil, with 9.2 million enthusiasts. The country has registered a 20% growth in its eSports audience, reaching 21.2 million fans in 2019. From this total, 9.2 million are enthusiasts (those who watch it regularly), and 12 million are occasional fans.
Next comes Mexico, 10th place in the general ranking, with 4.5 million enthusiasts. Argentina (19th), with 2 million; Colombia (24th), with 800 thousand; Venezuela (32nd), with 500 thousand; Peru (38th), with 400 thousand; and Chile in 45th place, with 300 thousand eSports fans.
---
About us
We are a unique communications agency, dedicated to a single market for the past 21 years: videogames. Promoting the interaction between companies and geek and gamer audiences, we currently support corporations from several different segments that wish to connect their brands to gaming and eSports fans, influencers, and journalists.