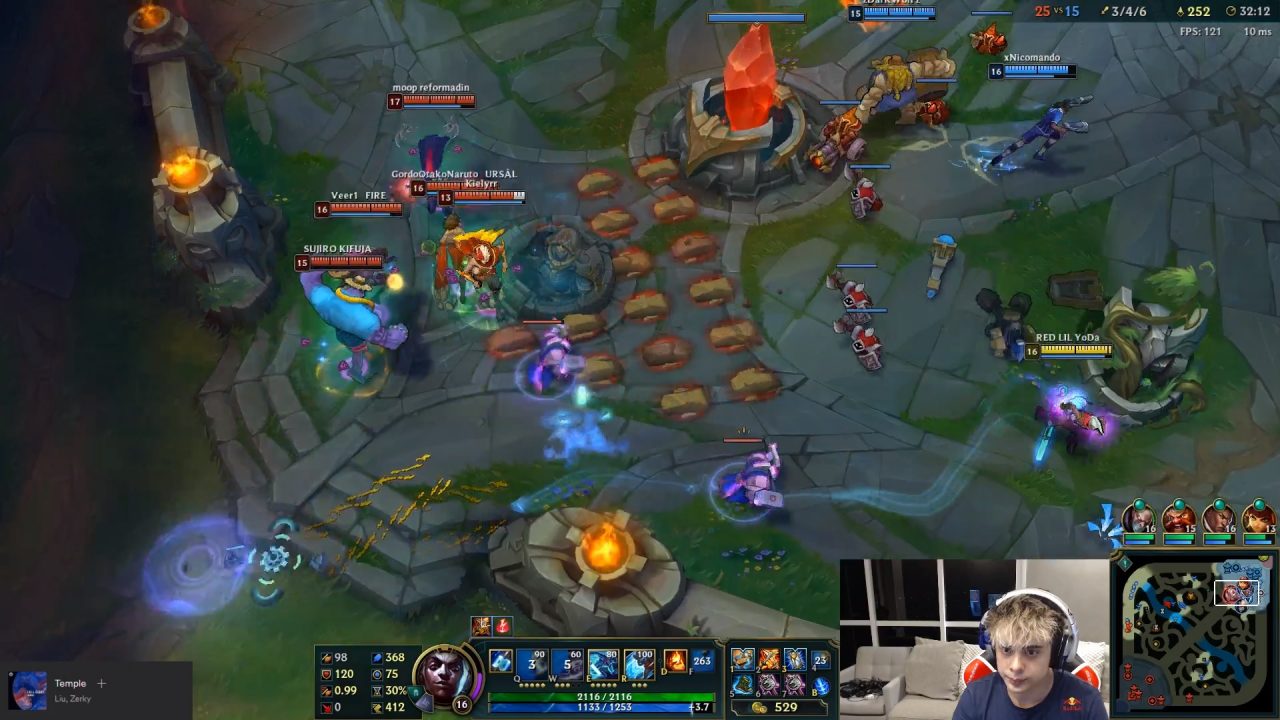 League of Legends still is the most popular game among spectators and streamers In Brazil. So, it may come as no surprise that the country's most popular Twitch streamer is a former LoL professionl player. Felipe Noronha, most widely known as YoDa is an entrepreneur and a dedicated streamer. He now has 1.1 million subscribers on Twitch, and his fans have watched over 14 million hours of his content.
The second most popular Brazilian streamer is a player of Fortnite Battle Royale. Alan Ferreira, or 'alanzoka' also has 1.1 million followers on Twitch. However, and 11.2 million hours content watched.
In Brazil, 13% of the online population watches game-related video content regularly. With 7.6 million eSports enthusiasts, Brazil has the largest number of gaming aficionados who watch eSports-related content online. 29% of people aged between 10 and 65 who consume gaming content online watch electronic sports via the internet.
Out of the 10 greatest streamers in Brazil, 6 play League of Legends, 3 play PUBG and only one play Fortnite. You can see the complete table with the 10 greatest Brazilian streamers just below, assembled by NewZoo Research.
By Greg Candalez
Latest posts:
The relationship between brands and eSports in Brazil
The soccer teams investing on eSports in Brazil
About us
We are a unique communications agency, dedicated to a single market for the past 21 years: videogames. Promoting the interaction between companies and geek and gamer audiences, we currently support corporations from several different segments that wish to connect their brands to gaming and eSports fans, influencers, and journalists.